Jeremy Kalenuik, Personal Real Estate Corporation, BAS
Jeremy is known as "the person who gets things done". His goal is to help people live their best lives. When it comes to buying and selling real estate, Jeremy has the extensive knowledge of the real estate market and the experience to help guide you to live your best life. His drive, integrity and commitment to his clients has quickly earned him numerous achievement awards and a great amount of respect among his clients and colleagues. As team leader, Jeremy has led the Whitestone Select Properties Group to the Top 1% of Real Estate Teams in the Fraser Valley.
Jeremy graduated from the Simon Fraser University (SFU) with his Bachelor of Applied Science majoring in Communications and Marketing. He has over 10 years experience in the real estate industry. Jeremy has an extensive background in project marketing, and works closely with developers and builders to assist in marketing new residential real estate developments. Jeremy loves spending time with his amazing wife Laura and his beautiful three girls.
Phone: 604–612-7511
Email: jeremy@whitestoneselect.com
Instagram: @jeremykalenuik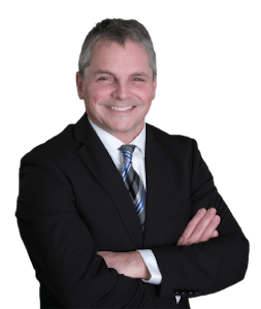 Randy Ayers, Personal Real Estate Corporation
Randy loves making the entire real estate experience enjoyable and memorable through a positive client-focused approach. His love for his work leads to great results and lifelong client relationships. For over 20 years, Randy has been participating in the world of investing, renovating and selling residential properties; investing much time, money, and hard work into real estate. Randy has also been monitoring financial and real estate markets for most of his life. He is a fellow member of the Canadian Securities Institute, and for 25 years worked at Canada's largest global full service investment bank, as an account executive and proprietary trader. Randy is happily married and has two wonderful daughters.
Phone: 604-992-9576
Email: randy@whitestoneselect.com
Instagram: @randy_whitestone

Bernie Scholz,  Personal Real Estate Corporation
Bernie has been one of the top realtors in the Fraser Valley for over 30 years. His honest advice and years of experience has built his reputation. Bernie knows that being a realtor is not just selling homes in a community. For him, it's all about living in the area, being an integral part of the community and happily raising a family in this beautiful area we call home. Bernie has been living in South Surrey for over 30 years with his wife Cyndi and their four kids. Bernie also speaks German and can help translate with German speaking clients. Ich spreche Deutsch
Phone: 604-970-1117
Email: bernie@whitestoneselect.com

Matt van den Boogaard , Realtor®, BBA
Matt is a modern real estate professional that uses today's cutting-edge technologies to create an innovative VIP experience for all of his clients. He started his own business when he was eleven years old and ran it successful for ten years. His business venture made him realize that working hard for his clients and helping them achieve their goals is his dream job. Matt graduated from Kwantlen Polytechnic University (KPU) with a BBA in Entrepreneurial Leadership and a Diploma in Marketing Management. Over the past ten years, Matt has won fourteen academic and philanthropic awards; his most notable awards include KPU's Giving Back Citizenship Award, KPU's Fourth Year BBA in Entrepreneurial Leadership Award and CIBC's Wood Gundy Achievers Award. Matt strongly believes in giving back to his community. He has been a "Big Brother" in the Big Brothers and Big Sisters program for over three years and he's been a volunteer basketball coach at his former elementary school for four years. Whether it's helping you sell your home or helping you find your dream home, Matt is always ready and willing to help.
Phone: 604-839-8047
Email: matt@whitestoneselect.com
Facebook: https://www.facebook.com/mattvdb/
Instagram: mattvdb_whitestone

Laura Kalenuik, Realtor®, BCOMM
Laura has always had a love and passion for real estate. She bought her first apartment at twenty-one years old while she was playing basketball and pursuing her Communications degree at Simon Fraser University (SFU). In her five years on the basketball court, she won two National Championships. Laura's competitive sports background has given her the ability to thrive in high-pressure situations, allowing her to accomplish tough challenges with great poise and favourable results.
Laura has an extensive sales background and has an extraordinary ability to connect with clients, understand their needs and provide them with exceptional customer service. She has chosen a career in real estate to better balance her career and family. Laura and Jeremy are happily married with three girls.
Phone: 604-308-7546
Email: laura@whitestoneselect.com